Oct 1, 2019
Our newest MS student, Carolyn Swize, joined the lab this week. Carolyn's project focuses on improving a bioenergetics model for lionfish, and mapping lionfish habitat quality in the Gulf of Mexico. She received her BS in Ecological Restoration from Texas A&M University in 2017. Upon completion of her degree, her overall objective is to use her education to protect and restore damaged coral reefs and coastal environments. Welcome, Carolyn!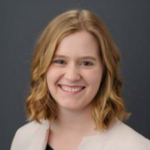 Aug 15, 2019
This week we welcomed our newest student, Neal Kolonay, to the Marine Community Ecology Lab at LSU! Neal is beginning his Master's degree and focusing primarily on lionfish growth, modeling, and interactions. He received his B.S. in Marine and Aquatic Sciences from Bowling Green State University in Ohio. Outside the lab he enjoys pursuing technical diving and exploring, as well as learning about decompression research. Welcome Neal!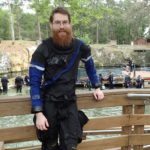 Jul 1, 2019
Welcome to Jill Tupitza, our newest graduate student. Jill is planning to study changes in the estuarine benthic community in the context of proposed sediment diversions on the Mississippi River. She is broadly interested in coastal restoration, biological oceanography, and benthic ecology. She received her B.Sc. in Environmental Sciences with a Minor in Chemistry from the University of Virginia in 2016. She has since completed an AmeriCorps service term and has worked as an environmental analytical chemist. The Glaspie lab is happy to have her!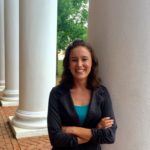 Aug 15, 2018
The Marine Community Ecology Lab welcomes Hanna Bauer! Hanna is our first graduate student, and she is starting her Master's research project on invasive lionfish this fall. Welcome, Hanna!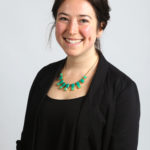 June 20, 2018
It's official- Dr. Glaspie is heading to Louisiana State University in August 2018! The Glaspie lab will be joining the Department of Oceanography and Coastal Sciences. Stay tuned-the Marine Community Ecology Lab at LSU will be expanding soon. Geaux Tigers!